The website construction of Qingdao Baimeisheng Eyelashes co.,Ltd. has been completed
Share
publisher

Cathy Leng
Issue Time

2017-05-08
Summary
Our website is coming,welcome to visit.
The website construction of Qingdao Baimeisheng Eyelashes co.,Ltd. has been completed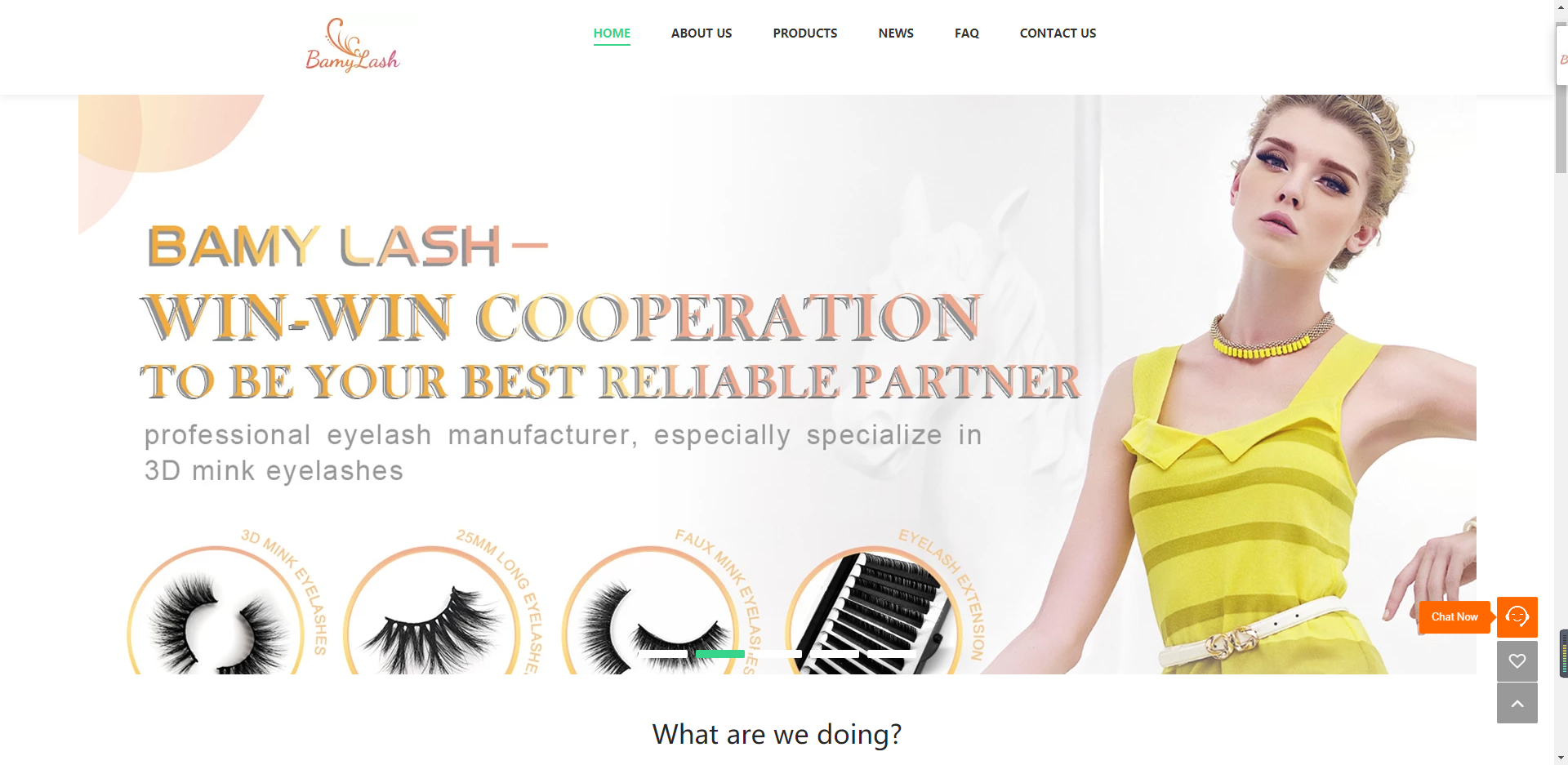 Our company's website is: https://www.bamylash.com/
Good day!
"Quality is our culture."
I am Cathy from Bamy Lash,Our company mainly produces
3D mink eyelashes,12-18mm mink eyelashes,20mm mink eyelashes,22mm mink eyelashes,25mm mink eyelashes,30mm mink eyelashes,color mink eyelashes,silk mink eyelashes,faux mink eyelashes,magnetic eyelashes,eyelashes extensions.If you want free sample or buy some of them,pls contact with me,I am believe you will fall in love with them ,andhope can do business with you.
Any questions, pls feel free to let me know.
My WhatsApp is +8613589275732.
My Instagram is eyelashprivatelabel.
Looking forward to your reply!